Because this kind of stuff never happened when I lived in Mississippi…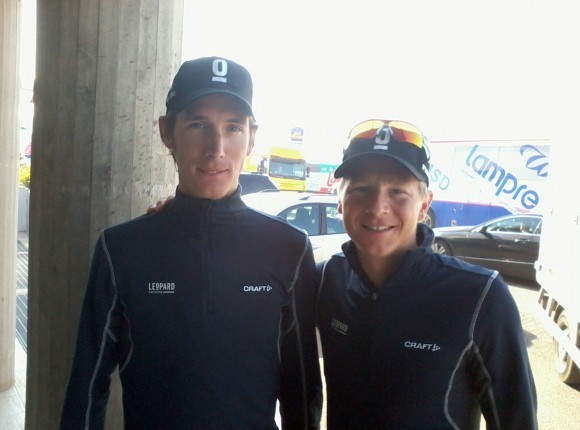 National champs Andy Schleck (multiple stages and 1st YR at Tour de France, Amstel gold, L-B-L) and Fabian Wegmann (Giro KoM) for Team Leopard/Trek. Mugged them as they were getting cash from the ATM.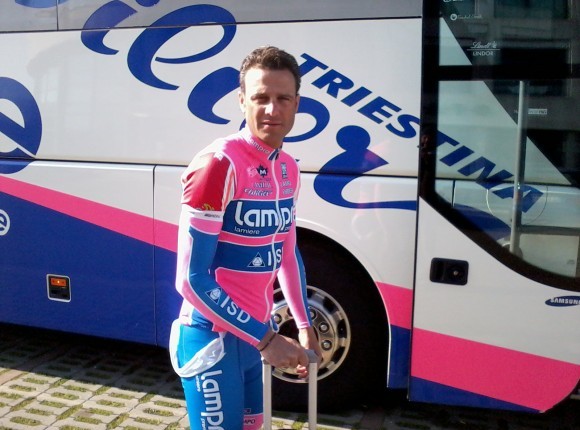 Nice guy AleJet, Alessandro Petacchi on his way to bus. He's probably wondering WTF a guy dressed like me is doing hanging outside his hotel. Well, the fact of the matter is that I was getting some scotch-brite pads from the hardware store right next to their hotel when I noticed the buses. Then it dawned on me that the 2011 Tirreno-Adriatico Pro race stage was passing through my town, literally.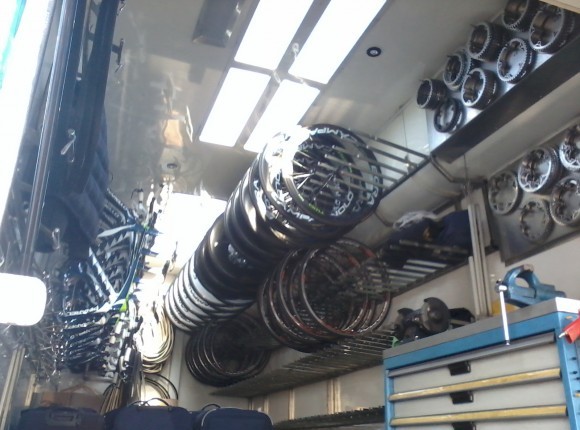 Team bus..better equipped than my shop…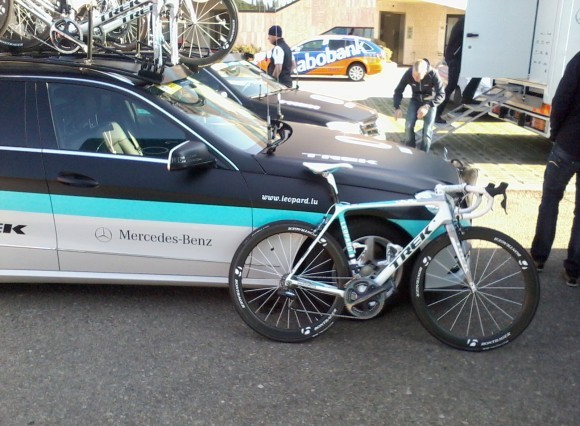 Anybody wanna bike..?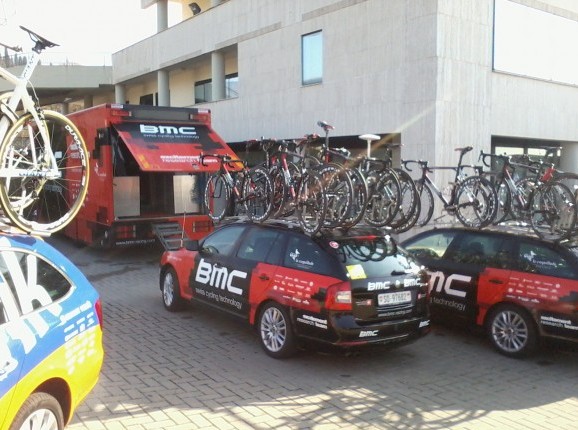 Cadel Evans and Alessandro Ballan foiled my plan by taking the back door to the BMC bus. I did manage to get a "fooled you" wave from Ballan as they rolled out (and hell yes, I waited to see them leave..).