Welcome to the party..premium beer courtesy of Sean at Vertigo Cycles.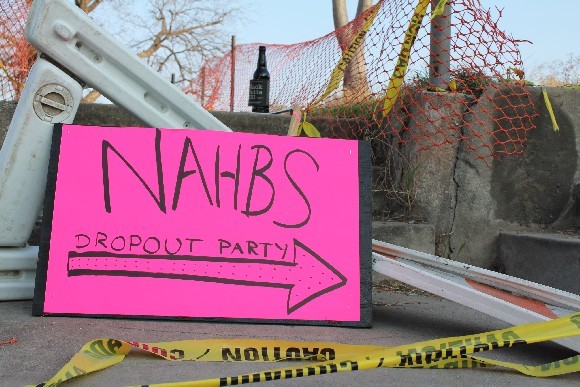 Here's a custom Pegoretti, note the new carbon fork on these frames. These were developed in-house by Dario to exceed the standards of torsional stiffness found on typical carbon forks. Dario explains that today's carbon forks are very rigid longitudinally, but their weakness comes when descending and cornering where flex is increased as a result of the low lateral mass of the forks. The Pegoretti designed fork recalls the forks of yesteryear, but that increased crown width is well-intended to address this issue.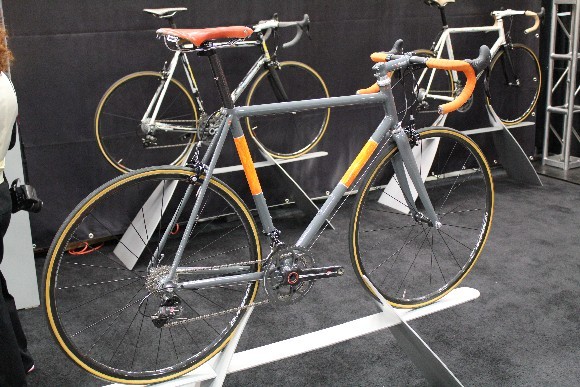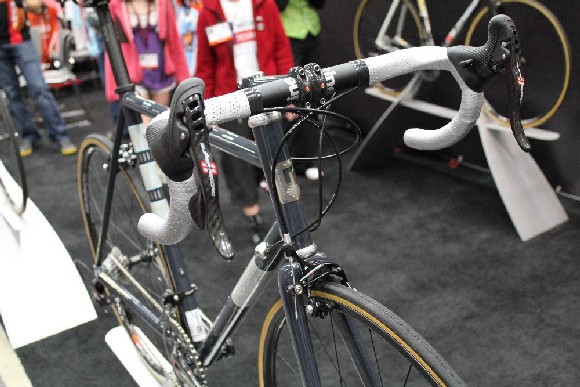 After all that design work, a cigarette break is in order…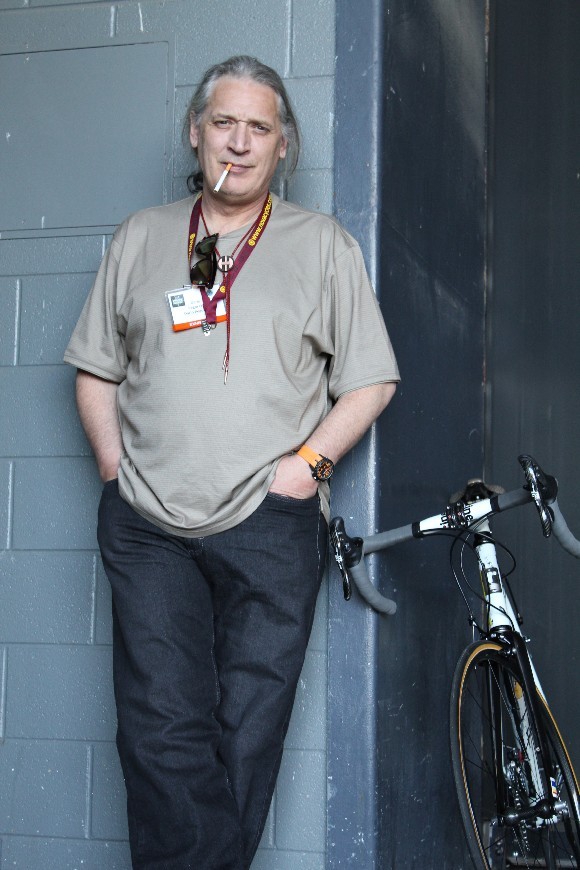 Nick Crumpton's stealth 29er. I've seen few 29ers that look this hot~ (can I say that about a bike?)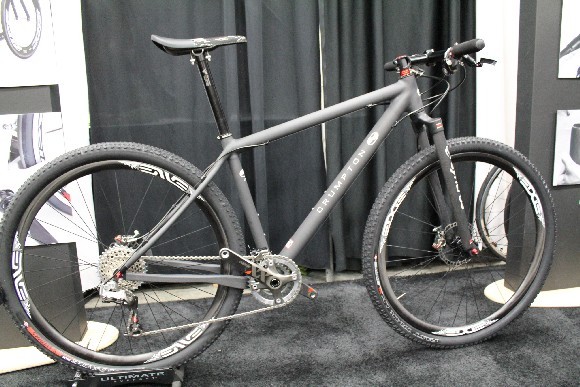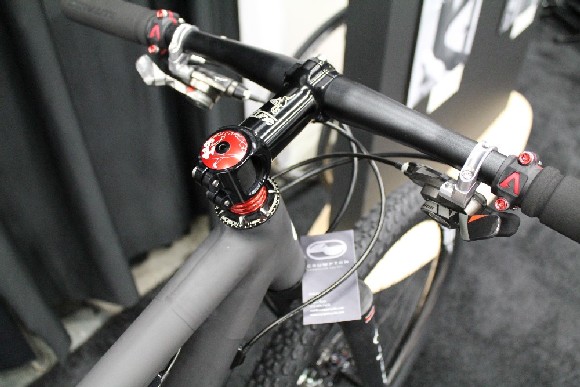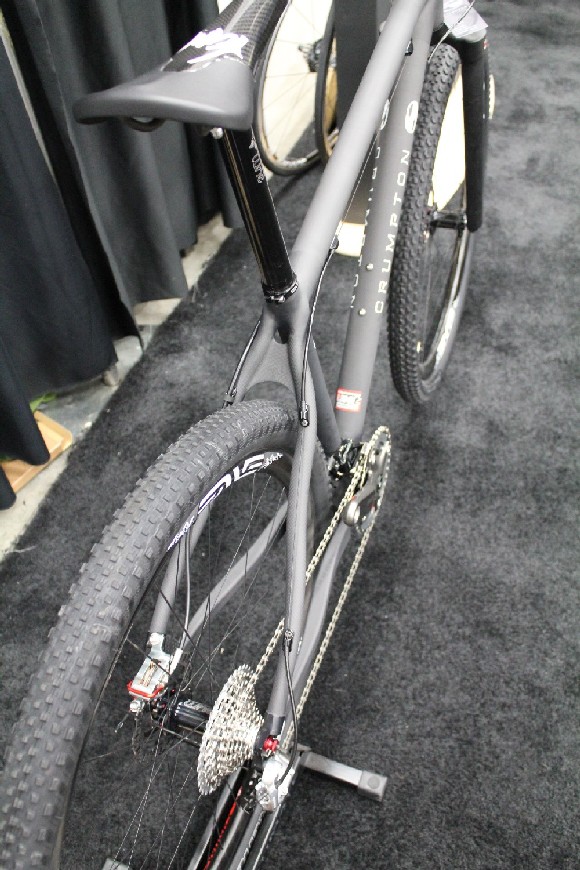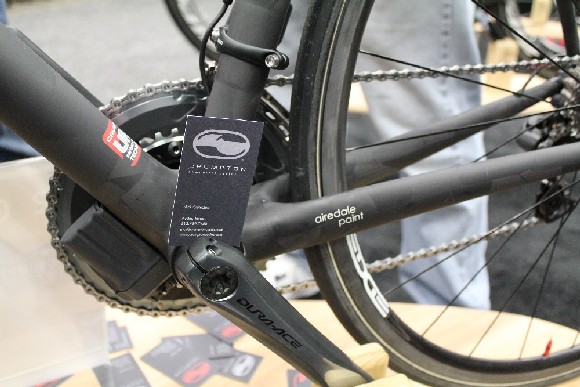 Nick and Dario discussing the days events before dinner…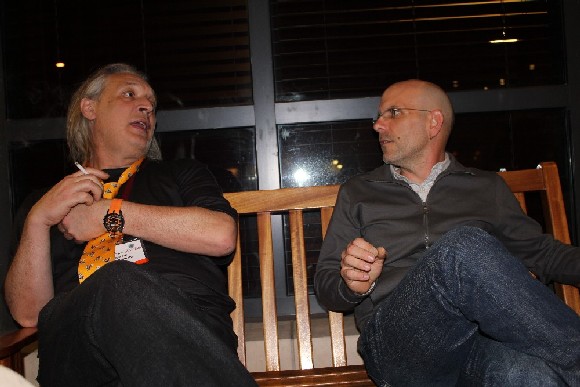 Newcomer John Caletti from Caletti Cycles in Santa Cruz, California has made some sacrifices to get to the show. His trip was well worth it (as was mine) as he brought this beautiful road racer, tricked out with an Eriksen post and some light wheels. The excellent pain job makes it look fast, even when sitting still.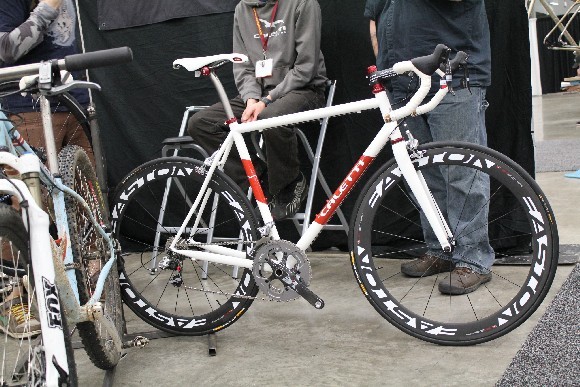 A perty touring bike from Signal. This photo doesn't do justice to the attention to detail on this bike.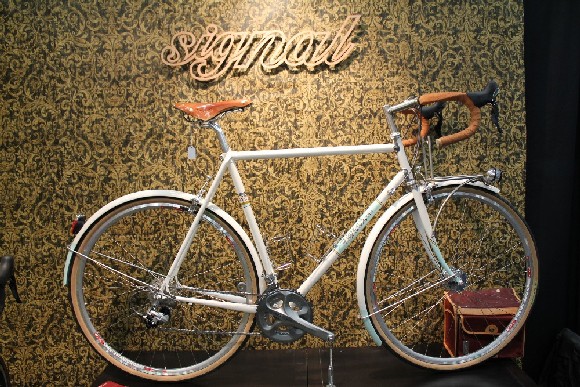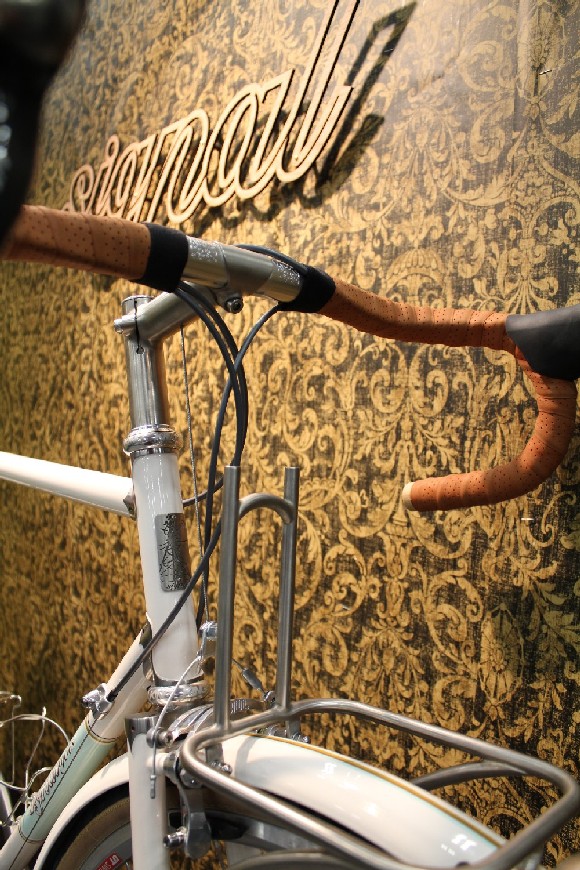 From the table of Don Walker, show organizer, bike builder, and t-shirt designer..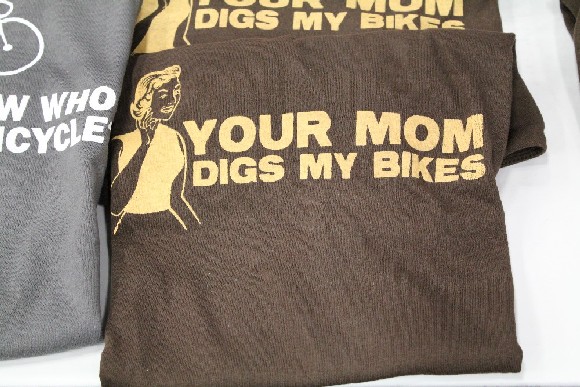 the Vanilla booth was buzzing for all three days. I got a shot in one of the few slower moments where the guys had a chance to catch their breath and have a coffee. As usual, Vanilla sets the bar for stand creativity and design. Just like the bikes.
This wasn't a scene from the show, but from my bar stool on 6th street. Maybe it was the beer talking to me, but I figured it was worth the shot. I was the only one there, which is strange for 6th street, no matter what time of day. Mebbe they were all at NAHBS.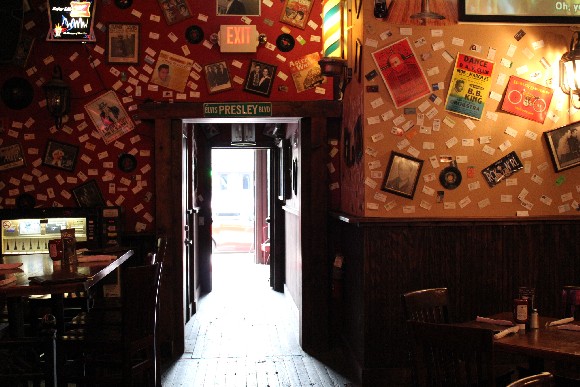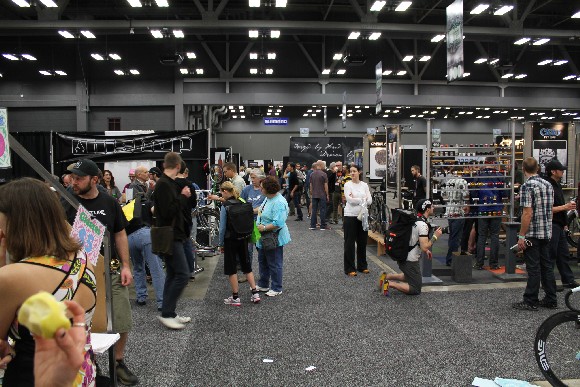 Heading out..last meal before getting back to Italy. Some things I sure do miss. I've omitted the donut photo, it was too graphic.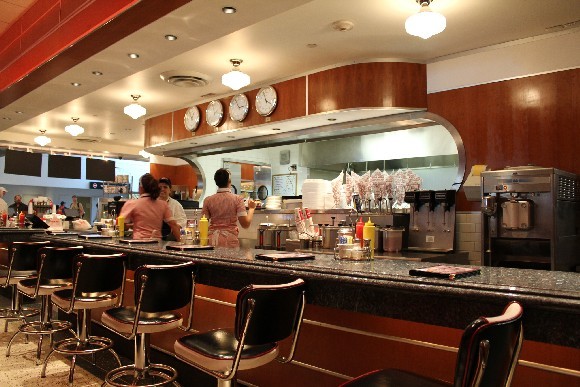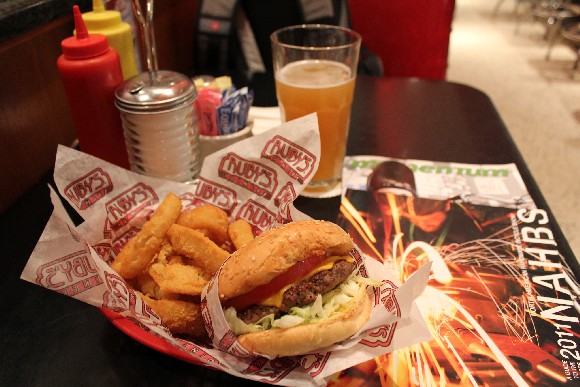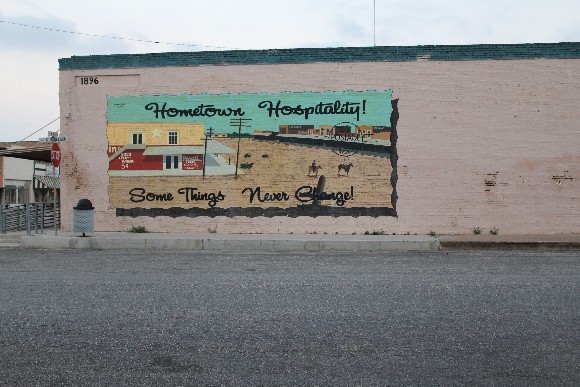 You know you're leaving Texas…

Thanks for reading
-darren